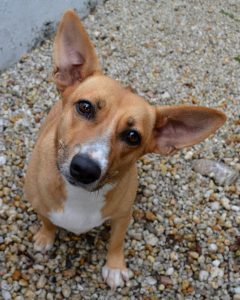 July and August are often an "adoption drought" for animal welfare organisations when very few people come in to adopt a cat or dog.
In theory, it should be just the opposite.  Families that have been thinking of getting a cat or dog should take the opportunity to adopt at this time.  With the children off school and, often, parents taking some of their vacation time too, there should be time to choose, adopt and introduce a pet to the family.
If you do decide that you would like to adopt a pet, you, as a parent, should make the first basic decisions.  These include: Can we afford to maintain a pet? What kind of a pet? Large dog or small?  Or cat? Will we have time to look after the pet properly once school starts again? Do we have a proper fence and gate to keep a dog in?
After you have made up your mind on the questions above, you can involve the rest of the family in choosing the actual pet.
It would probably be best, however, if you made a preliminary visit to see the animals available for adoption.  That way, you could make a "short list" of those that fit your criteria and steer the rest of the family towards them on a later visit.
Once you have chosen your new pet, the home check has been done and the animal has recovered from its spay/neuter operation, you are ready to take your new pet home.
Once home, the process of bonding with your new pet begins.